Fantastic Plastic Machine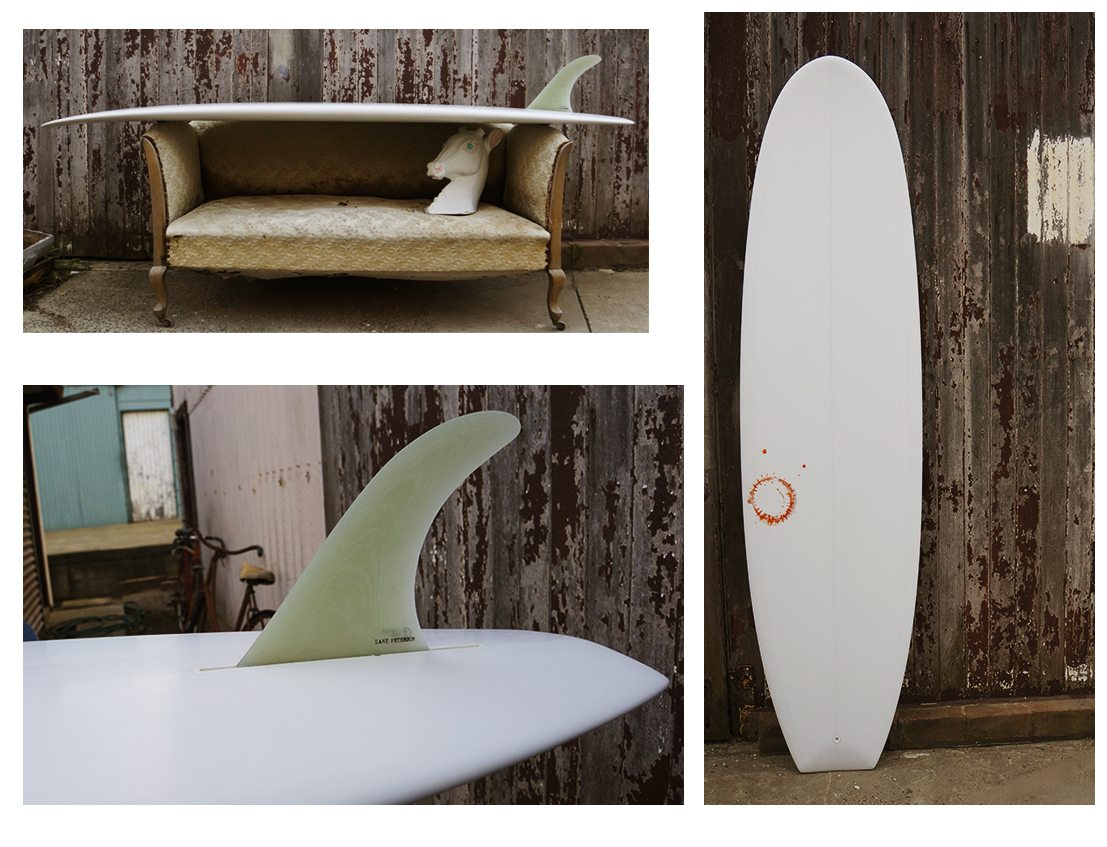 Over the last few years we at PCC surfboards have been developing a modern retro version of the 1967 transitional board, The Fantastic Plastic Machine. These Vee bottoms were spawned from a crazy period in time where the word was experimenting with all manners of thinking. People were looking at life in different ways, with changing views. In the surfing world these changes were happening on a grand scale. In a period of a few years the surfboard had changed radically in every way. The boards were coming down in size, growing slightly wider, the concept of how the fin worked was being expanded on by many makers and riders alike. As these changes flew past, the evolution of surfboard design continued as it has to this day. Many people have been looking back on the designs of yesteryear, thinking that much that was left behind which could be great today in the right conditions. This is my reasoning behind the renaissance and romance with the Fantastic Plastic.
Todays PCC Fantastic Plastic Machine has many attributes of the old versions, the differences in the modern retro model are slight but telling. The size is similar at around the high sevens to low eight foot mark in length. We have included a fin box which takes a similar design fin as the ones from the past, though not quite as large. This gives the advantage of changing fin size and shape for wave performance. You may also want to remove your fin for travel.
The Vee bottom is not as extreme at the original, giving you the original feeling of rocking in the bottom with more planing speed from the increased flat areas. We have included a tiny stringer, the originals were mostly stringer-less, this is for a more supported flex and a little more strength. The glassing is still quite solid as the originals were with 3 stage six ounce in the order for strength and durability. One of these lovelies would hope to last many years with good use and care.
There is a 7 foot 10 in the shop ready for your test ride. If your interested drop in or drop us a line.
Happy summer surfing !
SP.
Related Posts
Comments are closed.