Easter Autumn Hand Shape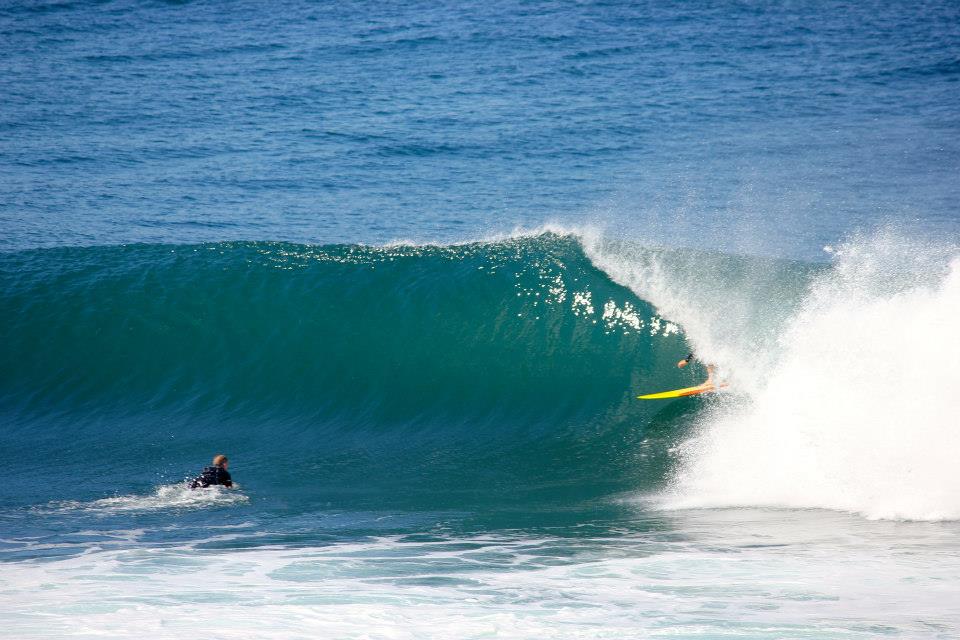 Ok – Autumn on the east coast always delivers. Many of you would have seen some epic waves over the last little period. This Picture was taken on Easter Friday at Cronulla Point, surfing picture with thanks to Matty Cook aka Cookiewatch. The board in these above pictures is a 7 foot 2 that I hand shaped a couple of months back. She is a real beauty on all accounts. Glassed in lovely tinted 6 ounce cloth of a few contrasting resin colours. This PCC surfboard paddles amazingly – rides smooth on it's one box fin, inserted into a softly rolled bottom – there is a tiny concave runs by the fin area out to the tail edges. The unique monica on the deck is a cut out of some vintage cloth that I found on Ebay from New York, looks pretty we think.
Looking here we can see that is is possible to get a tube ride on a single fin these days as it was right here at the Point back in the seventies.
SP.
Related Posts
Comments are closed.