pg1  page 2  page 3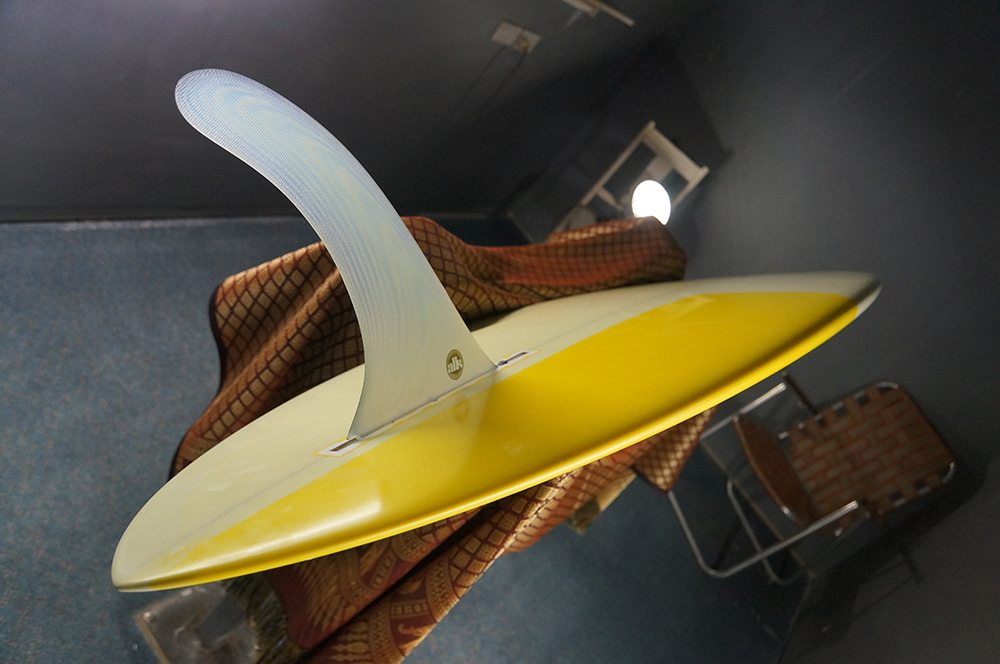 Held in September 2013, the PCC 'All By Hand' surfboard exhibition transformed the PCC surfboard shaping bay into a unique board gallery, displaying 10 hand made pieces of art created by veteran surfboard shaper Stuart Paterson. The surfboards and exhibition represented a revealing and alternate view of a familiar object that many if not all surfers own and love.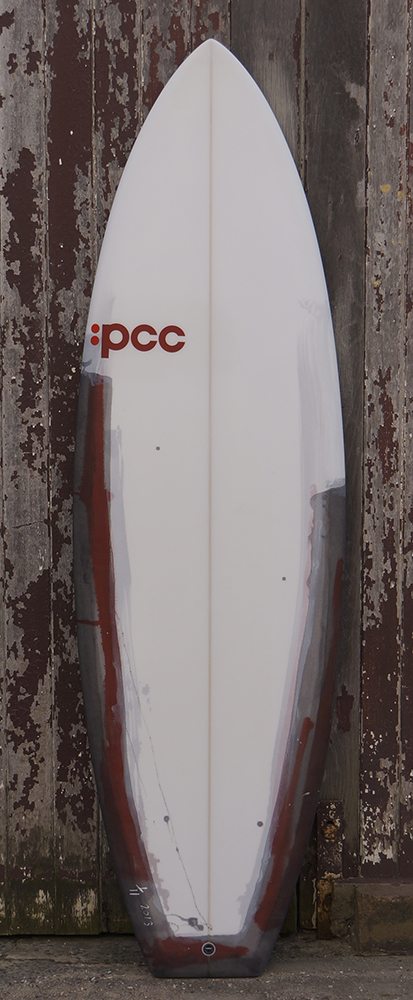 1 of 11
5 foot 11 junior diver
This is a remake of one of my own favourite boards
I have shaped 100s of this model for surfers all over with outstanding feedback. I decided I would hand shape one of these, as I developed this model through the CAD software. I shaped this one by feel of the familiar junior diver model.
The artwork is a combination of brushed paint and pigment. The applied paint being on the foam before glassing, later colour laminates are tinted over the existing design.
Nick named e-way as it tuned out.
This board would accept a rider up to 90kg, or a high volume board for a lighter rider.
Your choice of premium FCS fins included.
$960
2 of 11
Big Simmons 6 footer twin fin
The concept here is pointed toward a fun board. Fun design in it colouring, high volume in every way.
This is an adapted version of the mini simmons which we would not really call mini.
All colouring is applied in the glassing. White pigment forward, with coloured rings applied in free hand all over the tail. The grey is tinted over the rings to tie the look together.
Designed to surf easy in small surf, little peelers would be this ones forte. A very nice double concave is evident running through the fins. The included fins are designed by myself, produced by Alkali fins in Balina.
SOLD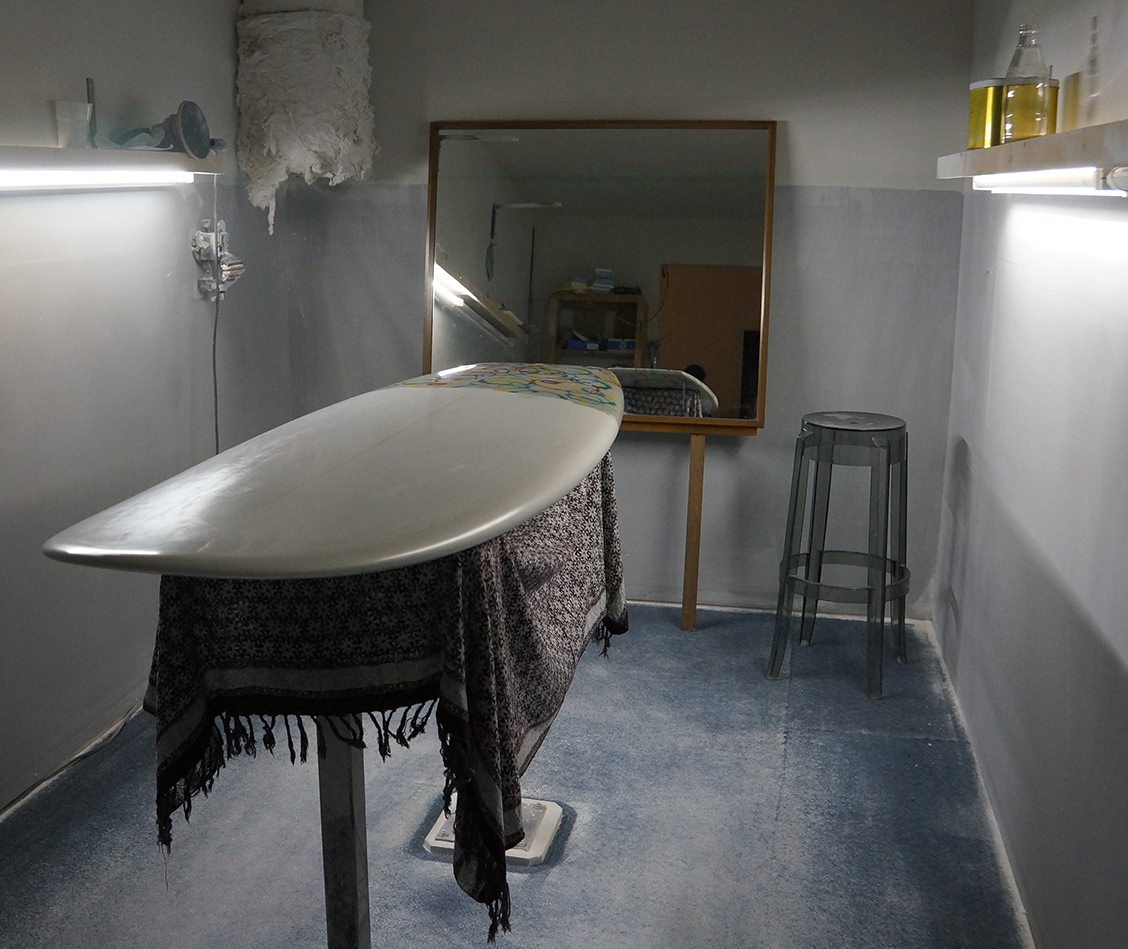 3 of 11
Ghost Tracker 7 foot 6
A reproduction of a 1968 Geoff McCoy that I acquired through ebay
This was a fun project to shape. The essence of the original is here, though I have not reproduced the extreme aspects of the shape accurately. The rolls in the bottom are moderated and the thickness through the ends more refined. The outcome of this shape I would expect to ride very smooth, with the rider enjoying the timing that a true tracker demands.
This one is coloured strong white in both the laminates and filler coats. Even the finish coat was tinted stark white to give this board a flat plastic look.
The ghost tracker would suit most anyone looking for a classic time machine single fin.
Quality Alkali 10 inch Grenough fin included
SOLD